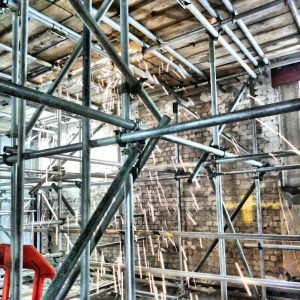 Pole's structural engineers are experienced in providing successful temporary works design solutions for all kinds of structural projects. This is an important service as safe and reliable temporary works are a vital part of the construction of any structure or building.
Our Elite colleagues specialise in structural design customising temporary works, including scaffolding and roofing and large, highly complex, multi-level propping schemes.
Safety of all personnel during all of these projects is always paramount and the design calculations and specification for temporary works is of the highest standard.
If you are planning a new structural design project, please get in touch.