Why choose Pole Structural Engineers?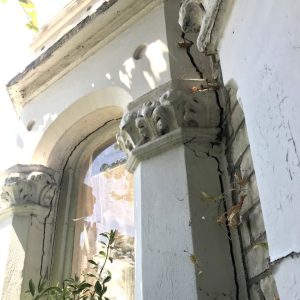 Pole Structural Engineers is a long-established, independent structural engineering practice in Wimbledon Village, London. We are known for our highly professional, friendly and efficient service, which we've been providing for over 30 years.
Buying or selling a property or undertaking a major renovation can often be stressful, especially when there are potential structural issues to be considered. That's why we respond quickly, answer all your questions and do everything we can to provide you with peace of mind.
The way we work
Every client and every property are different, that's why we get to know your unique situation and tailor our specialist structural engineering expertise accordingly.
Swift report delivery
Structural problems can have a big impact on the buying and selling of a property and they tend to arise at an advanced stage in the process. This means a specialist structural report is often urgently needed and at Pole we do all we can to meet the tightest deadlines. In fact, our turnaround times for reports are among the quickest in the industry, often the next day and within a few days at most. We have even been known to issue structural reports on the same day as the visit. This is reassuring for our clients, especially as most lenders won't make a mortgage offer until they have received a satisfactory structural report, or the problem is rectified.
Our Service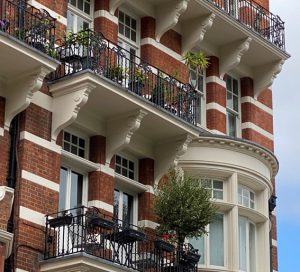 Professional advice you can rely on
We have a strong reputation for the reliability and unbiased nature of our structural engineers' reports. Pole Structural Engineers are regularly recommended by estate agents, solicitors and surveyors and we are immensely proud of our highly rated service and satisfied clients. See our testimonials.
Expertise you can trust
Every Pole report is prepared by a qualified Chartered Structural Engineer (CEng MIStructE). Many of the reports are prepared by practice principal Simon Pole (BSc CEng FIStructE MICE MRICS MAE) himself who is an experienced, triple chartered Engineer and Surveyor, and highly regarded throughout the industry.
Simon Pole is a sought-after guest lecturer and regularly gives talks to The Institution of Structural Engineers, Association of Structural Engineers for London Boroughs, and Party Wall organisations.
Clear, impartial, decisive reporting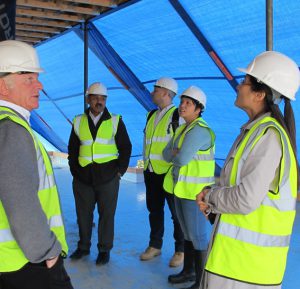 Being independent, we will 'tell it like it is" and you can trust our impartiality. All our structural engineer's reports are written in a straightforward and concise way and provide clear, practical steps on the way forward. These recommendations might include advice on whether to purchase or not, what remedial works are needed and how urgent they are, plus a guide to the cost of repairs.
Most of our clients are purchasers, who need a decisive structural report. That's why our reporting is always definitive and practical. The Pole team are experienced structural designers, and we work closely with construction companies on all kinds of buildings, so our expertise is broader than simple surveying. Find out more about our structural engineering design service.
We are here to help so please don't hesitate to contact us.