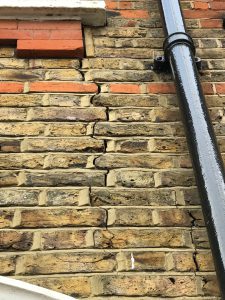 Do I need a Structural Engineer's General Movement Report?
Our Chartered Structural Engineer will carry out a visual inspection of the main loadbearing walls of the property for signs of movement. Thanks to our professional expertise and over 30 years' experience we can accurately diagnose most of the cases we inspect, by studying the pattern and position of cracking and factors such as geology and likely drain locations.
Our reporting is independent, decisive, prompt and will provide you with a clarity about the severity of the issue and a clear action plan.
You might want to commission a structural general movement report if the property has any of the following:
• Signs of property distortion
• Cracking in multiple areas
• Uneven or sloping floors, walls or door frames
• A history of underpinning
• A threat of subsidence from large trees.
• Advice before renovations or structural alterations.
• Specialist structural advice for peace of mind.
We are here to help so please don't hesitate to contact us.