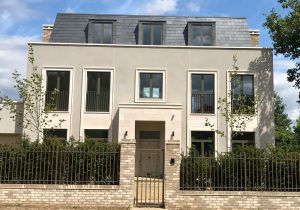 Pole has a wide knowledge of structural design in the building of new houses, and we have experience of working with a variety of materials and construction techniques. New-build homes have always featured in our work, and we have specialist expertise in the structural design of basements and temporary works.
Whether you are building your first house or are an established developer of apartment blocks, our new build structural design engineers will ensure your plans are correctly designed, implemented and meet all the necessary building regulations. We have a strong knowledge of all kinds of structural systems and materials, including traditional masonry construction, timber, concrete, and steel frames; and we understand the impact each will have on the efficiency and style of the construction.
If you are planning a new structural design project, please get in touch.