The problem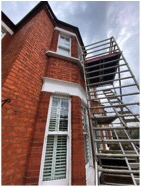 A problem with a bay window was delaying the refurbishment of a home in Richmond upon Thames. During redecoration work, the painter had noticed the bay was sagging and leaning towards the street and urged the homeowner to seek advice from a Chartered Structural Engineer.
Service and advice
After a quick Google search for a local Structural Engineers firm, the homeowner contacted Pole, impressed by our reviews and reputation for providing a prompt, responsive service.
We visited the property the following day to inspect the bay window and diagnose the problem and put the client's mind at rest.
We found that the brick pillars to the outer edge of the bay window had bulged outwards by about 20mm to 30mm over the lifetime of the property.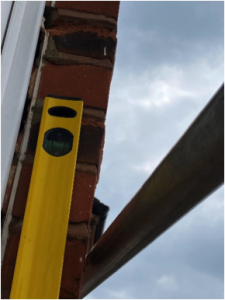 Part of this movement had occurred since the installation of some replacement windows so was not necessarily historic.
Result
After further inspection inside and out we deduced that the movement was minor and not recent. We presented our client with two options. The first option was to support the bay and rebuild the pillars, which would provide long term peace of mind.
The second, much cheaper option, was to simply repair the cracks, with the hope that there would be no further movement of the window. If cracks did reopen in the future rebuilding work would then have to be undertaken. The client decided on the second less expensive option.
Our formal written report was issued the next day with names of specialist repair contractors.
We are here to help so please don't hesitate to contact us.