The problem
This particular leasehold flat in Putney was proving difficult to sell. The leaseholder had removed various walls in the past but hadn't obtained the landlords' consent and as a result a number of potential buyers had been put off.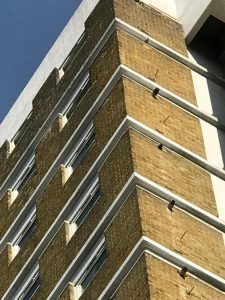 The Estate Agent recommended that the vendor obtained a Structural Engineers Report which would then be available to prospective buyers and re-assigned to the buyer if required.
A bathroom and WC had been combined to improve the internal space, removing a timber stud wall which was assumed to be non loadbearing.
Our service and advice
We liaised with the buyer and seller who agreed to split the cost of our report fee. The owner then arranged for a builder to be in attendance to expose the concealed skeleton structure to allow us clear access for our inspection.
The Result
We discovered that the wall that had been removed was in fact loadbearing and a supporting beam should have been installed. The owner agreed to fund the replacement beam which cost £5,000 and this was deducted from the asking price.
The sale then proceeded and all parties concerned were happy.
We are here to help so please don't hesitate to contact us.