Structural Design for Wall Removals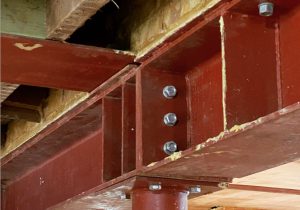 Pole has extensive experience in all types of wall removals. We often provide structural advice and specifications for the removal of walls when a property is being remodelled. This type of project normally follows a two-stage process of an initial inspection and report on the implications of removing a wall.
For load-bearing walls, we can produce the structural drawings and calculations and drawings that will be required. For non-loadbearing walls, we can issue a structural engineer's report to confirm that the wall can be safely removed. This can be a vital record of proof if this is ever required when selling the property in the future or to gain a landlord's consent.
Typical fee: £1-2k.

Structural Design for Extensions
We have worked on many bespoke residential extensions ranging from simple side extensions for period townhouses to large, multi-storey extensions for luxury modern homes. Whatever the scale of the project, an extension requires expert structural engineering of the foundations, walls and roof and access to the main house, achieved usually by taking out part of an external wall.
Our structural designers will ensure the structural integrity of the extension, by taking full account of the site, local ground conditions, soil, drainage, trees, use of materials and types of structural supports required. Our construction drawings and technical calculations ensure all the extension work can be carried out safely and cost-effectively.
If you are planning a new structural design project, please get in touch.