The problem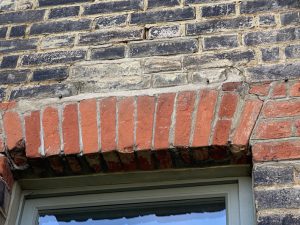 Our client wanted more information and reassurance about the property they planned to purchase in Kingston upon Thames, as their solicitor's enquiry had revealed previous underpinning of part of the building. So, our client requested our Structural Engineers General Movement Report for our specialist structural opinion about the underpinning and whether we thought it would be possible to substantially extend a cellar to provide more accommodation below ground.
Service and advice
The Kingston property exhibited no signs of any recent foundation movement. The area of the building which had been previously underpinned showed no signs of re-cracking and our interview with the current owner provided further reassurance about this.
The property did benefit from having a partial basement, but with only two metres of headroom and just occupying part of the footprint. After studying the geometry of the property and the strength of the subsoil, we were able to provide preliminary advice regarding the feasibility for a future basement extension.
Result
We were satisfied that the property showed no sign of ongoing subsidence, and previous local underpinning appeared to have been successful. We advised our client that the property currently represented a normal lending and insuring risk.
In our view, the headroom of the existing cellar could be improved by underpinning, and a basement extension fitted in the future. However, it was noted that a basement extension requires detailed structural design, soil testing and other studies to investigate conditions that could affect the build such as underlying rock and flood risk.
We are here to help so please don't hesitate to contact us.