The Background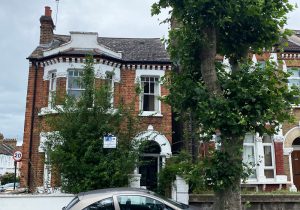 The owner of the property had lived in the house for thirty years and was in the process of applying for equity release.
The house was underpinned thirty years ago as a consequence of a large London Plane tree sucking the moisture out of the clay subsoil. This triggered the need for an MOT/health check of the structure in its current condition.
Pole service offer
We offered our standard Structural Engineer's General Movement Report as a means of assessing the current stability of the main loadbearing walls inside and out.
Conclusions
The property remained safe, strong, and robust with no sign of any modern movement issues at all.
The property showed the normal signs of historic settlement and the likely reason for historic underpinning was probably a very large London plane tree close to the front. The underpinning had clearly been successful in arresting the movement.
No structural repairs were required.
We understand that the report successfully facilitated the client's application for equity release finance.
We are here to help so please don't hesitate to contact us.