Background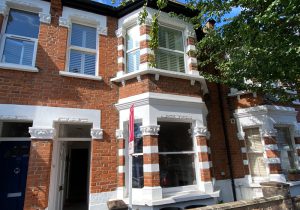 A conversion first floor flat had failed a mortgage valuation survey due to fairly significant cracking at the rear. The purchaser was not able to proceed and was unable to obtain their mortgage until a structural engineer's report was obtained.
Pole service offer
We offered our Structural Engineer's General Movement Report, both to look at specific areas of cracking at the rear but also to provide a general MOT/health check of the remaining parts of the building.
Technical
The very rear wall and the flank wall contained fairly significant cracking which we assessed as being of medium severity and medium age. That is to say that the cracking was not particularly recent, but neither was it historic compared with the age of the building.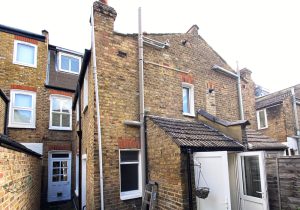 Given the alluvial soft, soils and the location of the drainage, we concluded that the failure of the drainage system was the most likely cause of the movement.
Conclusions
We recommended that the drains were surveyed and repaired prior to the cracks being addressed, using resin repairs. A budget of £5,000 was recommended for the drain repairs and a similar £3,000-£5,000 budget for crack repairs.
We did not learn the outcome, but we assume that the report informed the valuer to decide how to proceed with the mortgage offer.
We are here to help so please don't hesitate to contact us.