The problem
A detached house in Wimbledon had a history of subsidence and movement but no paperwork trail.
The buyer's solicitor recommended a Structural Engineers Report in order to provide reassurance, given the history and lack of paperwork.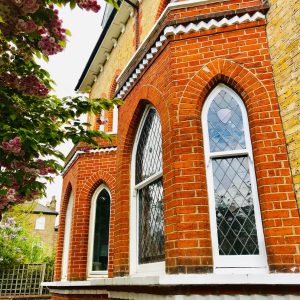 The current owner recalled that the front bay had been underpinned but this was prior to their purchase, some 10 years ago. Cracks were, however, located in the area believed to have been underpinned and elsewhere on the property, hence the cause for concern.
Another Structural Engineers Report had already been obtained but not by a qualified or insured Chartered Structural Engineer (C Eng MIStructE). This report also recommended expensive underpinning which would cost tens of thousands of pounds.
Our service and advice
We were able to respond promptly, as usual, visiting and reporting within a matter of days and speaking to the buyer of the property at the time of the inspection to give them reassurance.
The Result
In our opinion, the cracks were historic and probably occurred at the time of the subsidence claim and had just not been repaired as they were minor and inexpensive to repair.
Our report provided reassurance for the buyer, allowing them to take over the current owners' Buildings Insurance and the sale was concluded.
We are here to help so please don't hesitate to contact us.